When was the last time you actually sat down and felt so relaxed?
We feel that making time to watch the sun go down can be good for your body, mind and soul.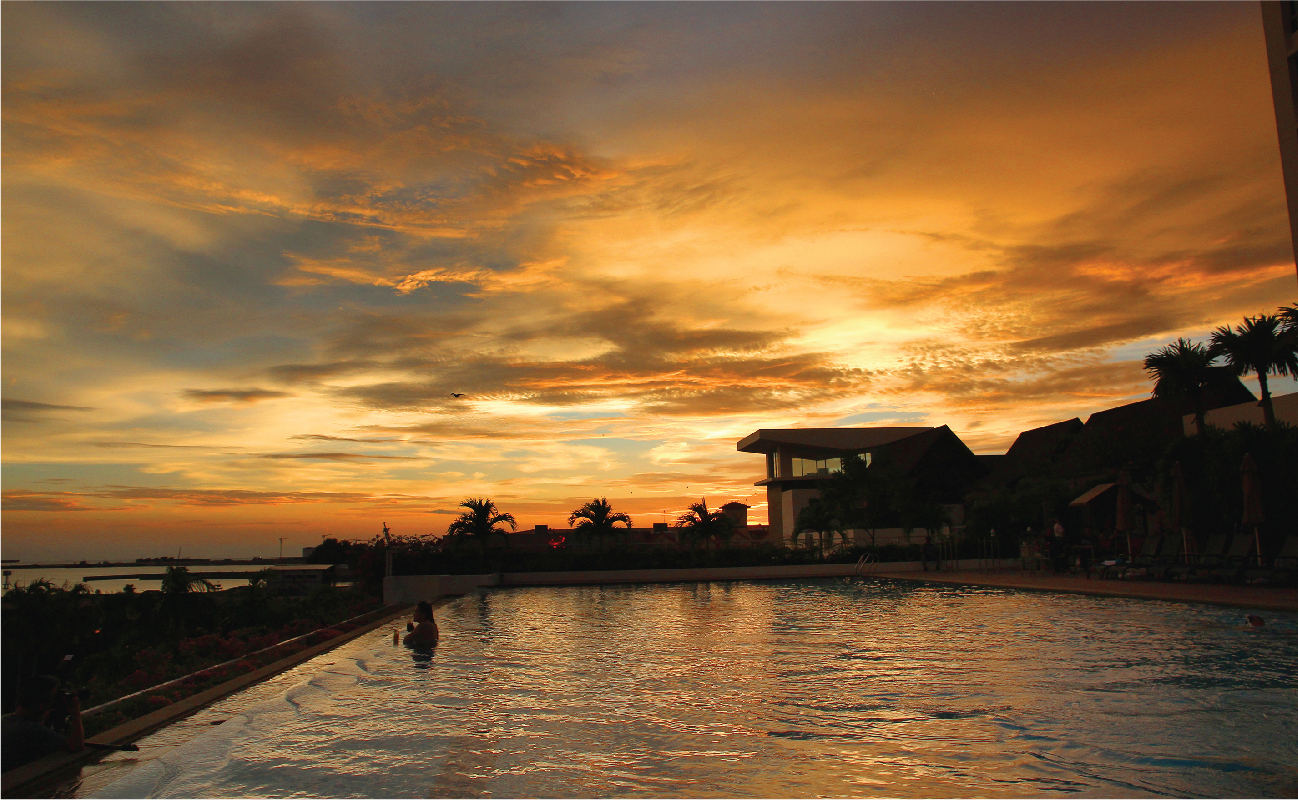 We also have a perfect spot for you - by our swimming pool on the 3rd floor. (The above is a real life snapshot taken not too long ago.)
So what's the very 1st thing most of us do when were in that 'special' moment? Of course we prepare our phones, put it on standby, not wanting to miss capturing them. But, we often miss the good moments that celebrate us. However, if you experience the sunset more regularly, you'll no longer feel compelled to see it through a screen. By watching the real life sunset, you'll give your mind the chance to recharge and recover.
If you are a writer or poet, sunsets can be rather inspiring and timeless. Correct me if I'm wrong :).
What better way to get energized then to connect with nature while at work. Take a 20-minute break from the office to catch some fresh air.
So give yourself a time-out and enjoy watching the sunset. After all, it's FREE! Being mindful of all the things you have to be thankful for can boost your well-being, research suggests.