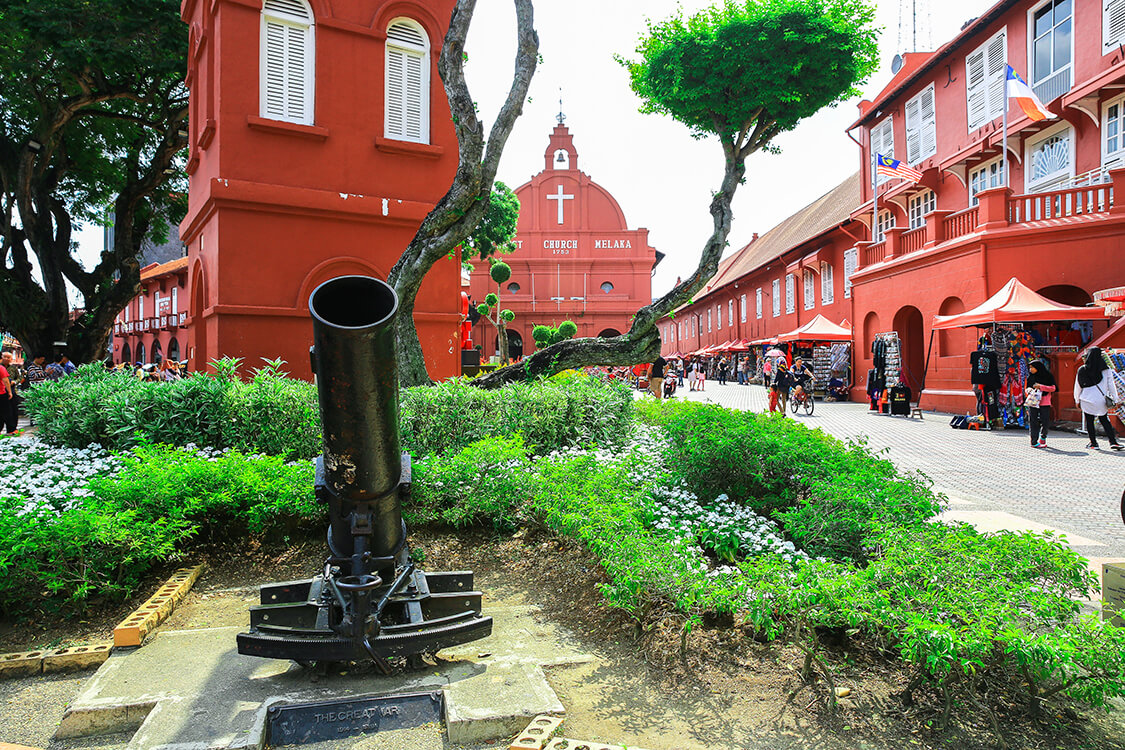 The Stadthuys is believed to be the oldest and largest building surviving in Southeast Asia from the early Dutch colonial era covering 49,200 square feet. Stadthuys Melaka was the official residence for the Dutch Governors in 1650 after they defeated the Portuguese in 1641.
Stadthuys remained the center of Dutch Administration until 1824, when the British took control of the town. The subsequent British governors continued to favor Stadthuys as a civic center.
As late as 1979, the Malaysian government used the building as the State Governing Center. Since then, the building has been converted into the Ethnography Museum. Although the interior is now filled with museum exhibits, it is still possible to view much of the interior with its thick masonry walls and heavy wooden beams.
Those opting for a visit can go during the opening hours as stated below.
Opening Hours:
9:00 – 17:00 (Mon – Thu)
09:00 – 20:30 (Fri – Sun)
Phone: +606 282 6526
Address: Circle intersection of Jalan Quayside, Jalan Laksamana, and Jalan Chan Koon Cheng, 75000 Melaka, Malaysia