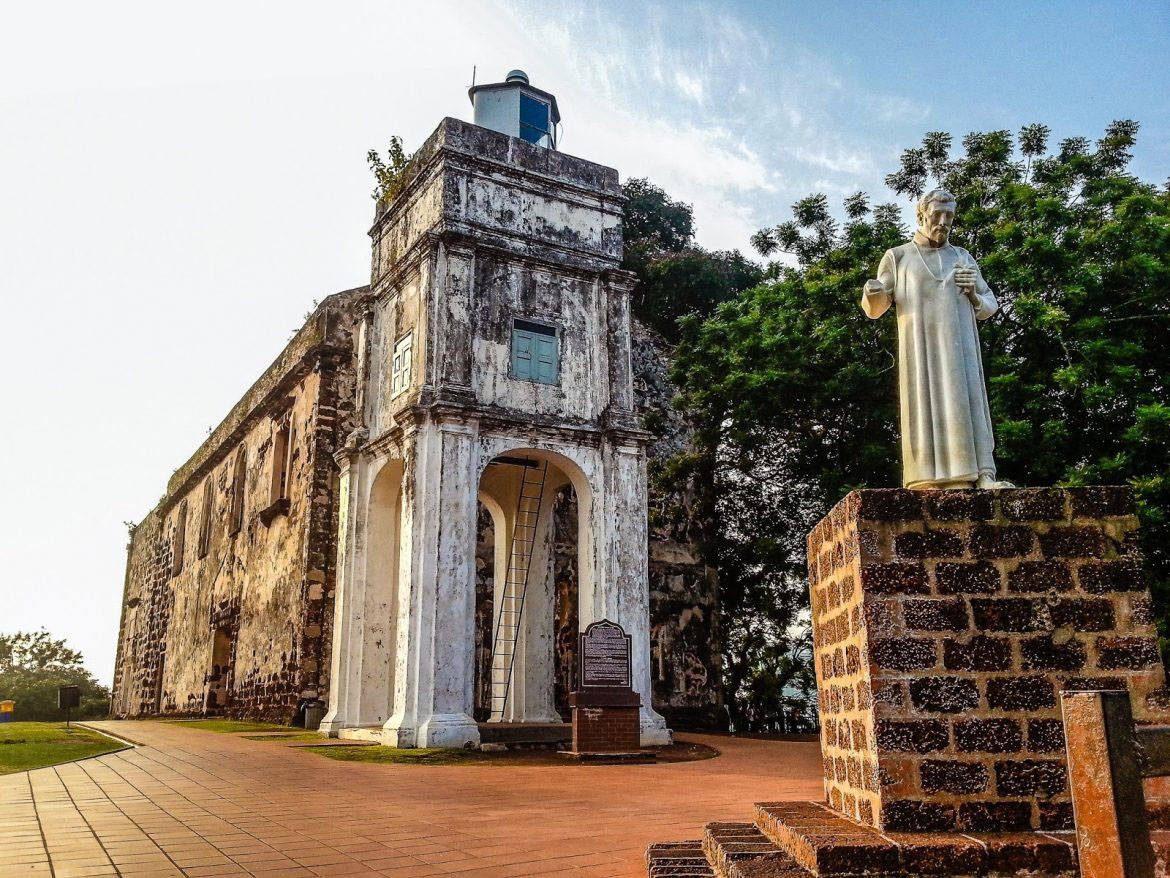 A Famosa
A Famosa, which means 'The Famous' in Portuguese, is one of the oldest surviving European architecture in Asia. The only remnant that history has spared of this once mighty fortress is the tiny gate called the Porta de Santiago. The fort changed hands in 1641 when the Dutch reigned after they successfully drove the Portuguese out of Melaka.
The Dutch renovated the gate in 1670, which explains the logo "ANNO 1670" inscribed on the gate's arch. Above the arch is a bas-relief logo of the Dutch East India Company.
The fortress changed hands again in the early 19th century when the Dutch handed it over to the British to prevent Melaka from falling into the hands of Napoleon's expansionist France.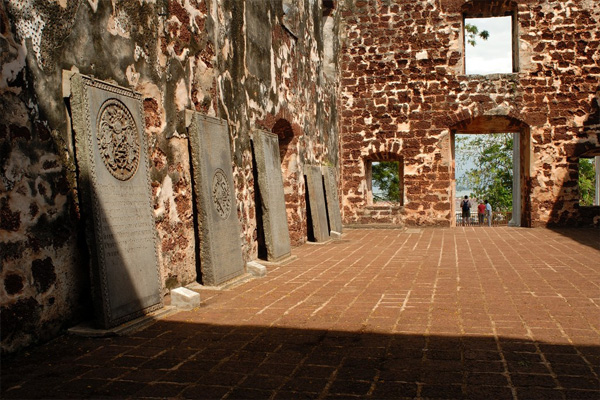 St. Paul's Church (1521) & St. Paul's Hill
One of the oldest Catholic churches in Malaysia, St. Paul's Church stand at the peak of the St. Paul's Hill. A walk up to St. Paul's Hill will give a sense of Melaka's History. St. Francis Xavier was buried here in 1553 before his remains were transferred to Goa in India.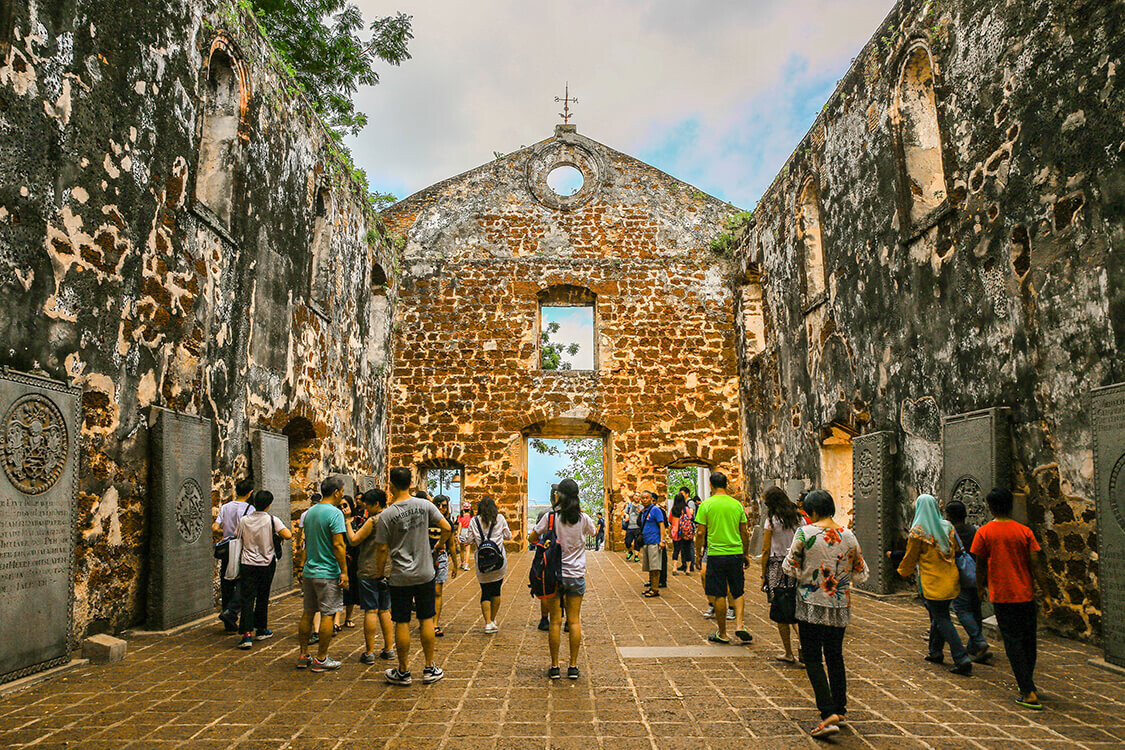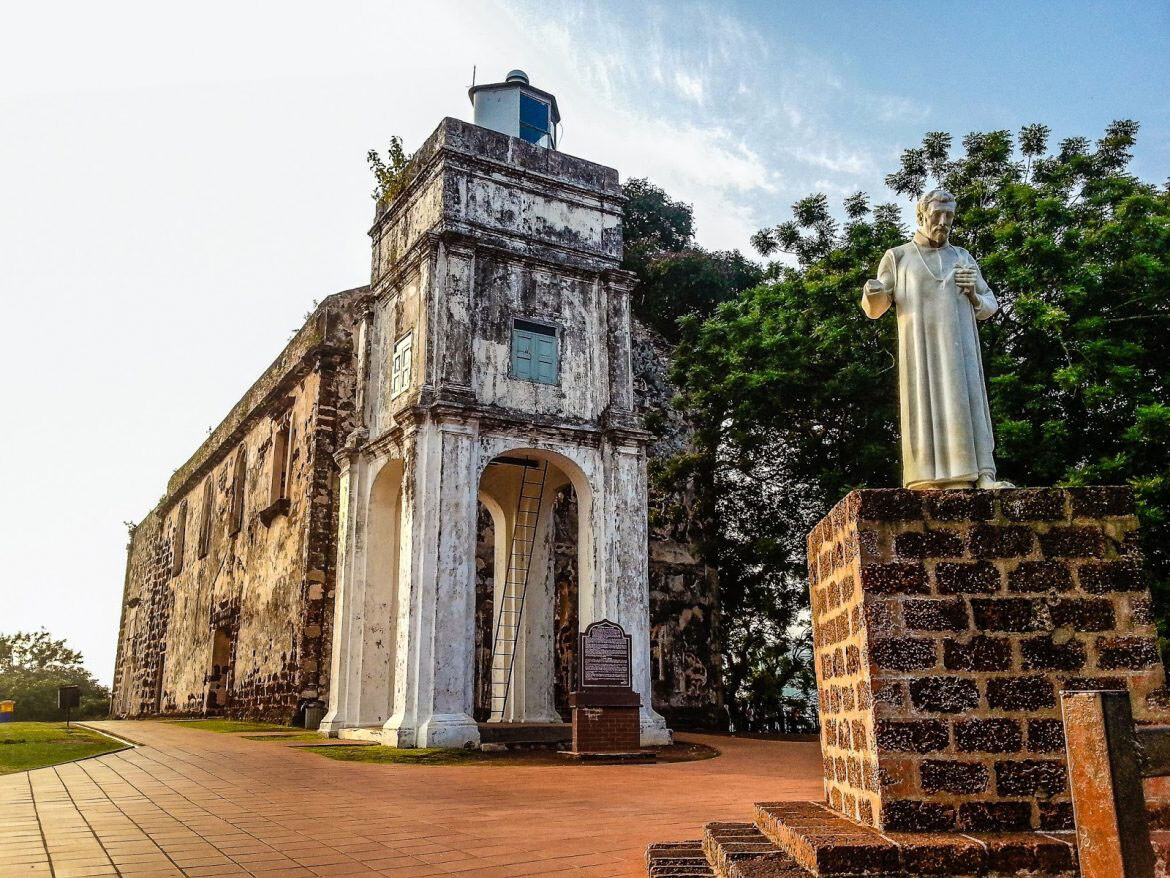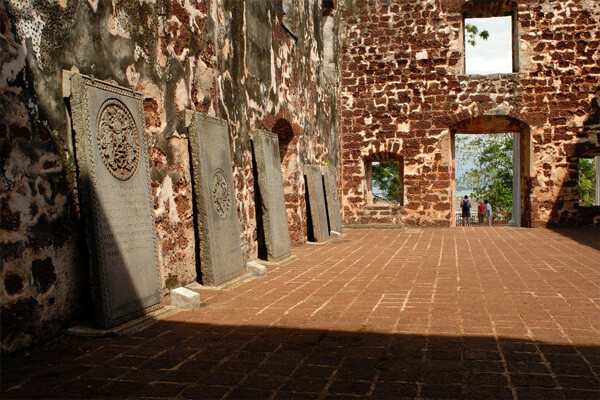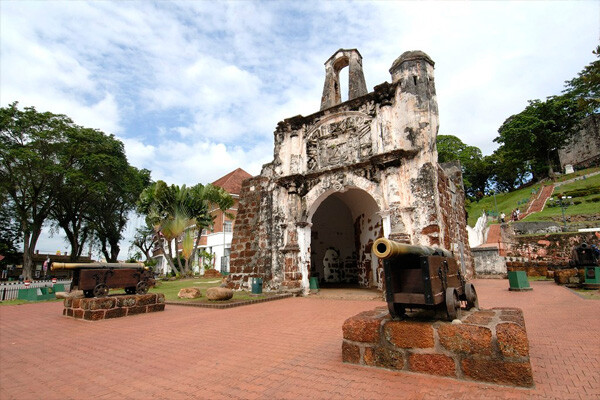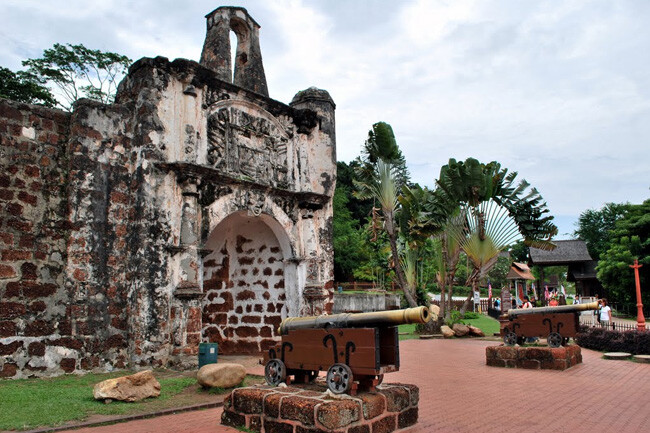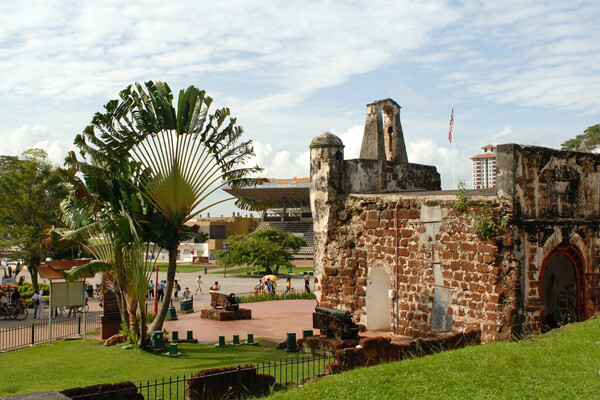 Hours: Open daily
Phone: 017 202 6037

Address: Jalan Kota, Bandar Hilir, 75000 Melaka, Malaysia