Daily Combo Set at only RM12.90 nett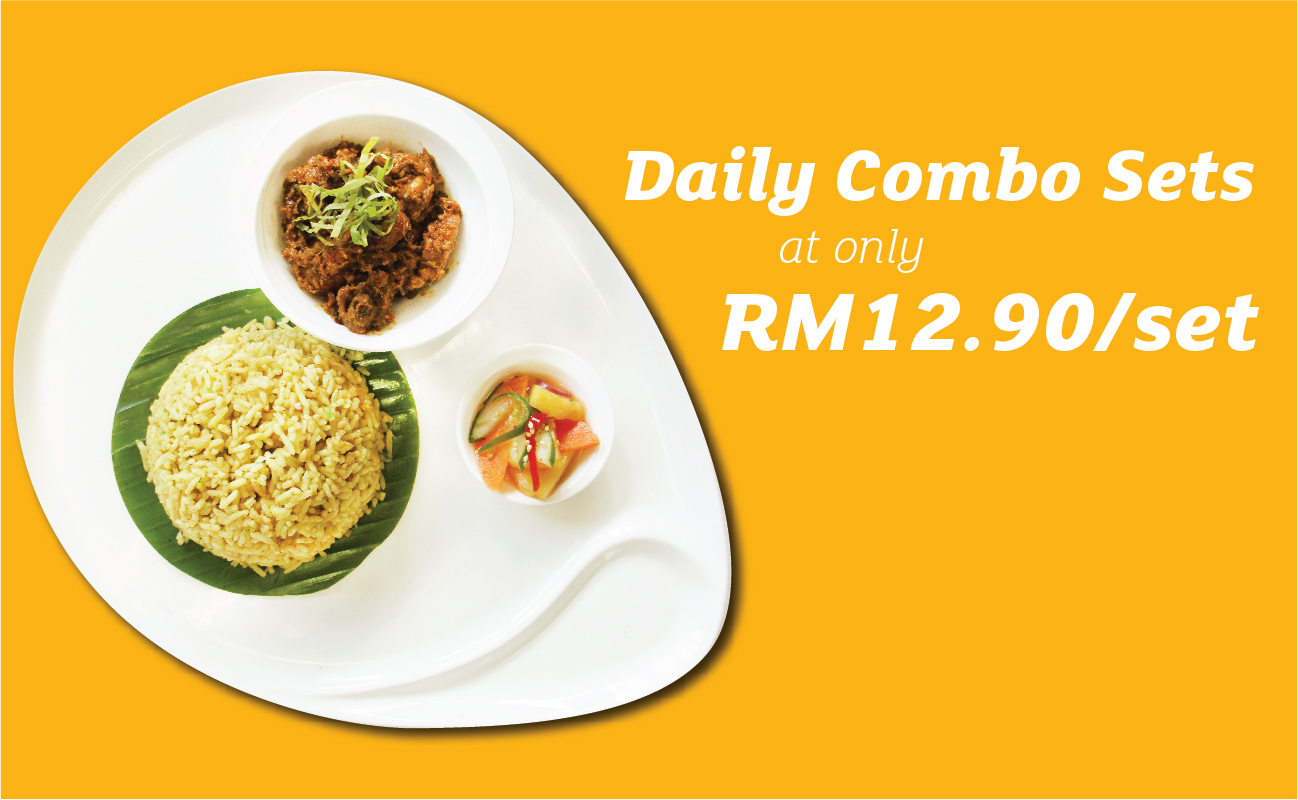 Available for takeaway and even delivery!

We're serving up our special weekly combo set meal that comes with 1 main course + 1 ice-tea from only RM12.90net/ sett!
Order 1 set for RM 12.90 nett
or 3 sets for RM 37.00 nett
or 5 sets for RM 60.00 nett
or 10 sets for RM 122.00 nett
Your Selection of Main Course:
1. 'Ayam Rendang' served with 'Nasi Briyani'
2. Garlic Fried Rice served with Mongolian Chicken
3. 'Nasi Lemak Goreng' served with 'Ayam Merah'
4. 'Tom Yam' Fried Beehon served with Fried Egg
5. Boiled Short Noodles with Minced Chicken and Shitake Mushrooms
6. Wok Fried Spaghetti 'A-la Mamak' Style served with Fried Egg
Delivery Time : 11.00am to 7.00pm (last call at 6.30pm)
Free delivery within 10km radius from the hotel.
Call or WhatsApp us +019 656 1888 to place your orders !