Malay Set Meal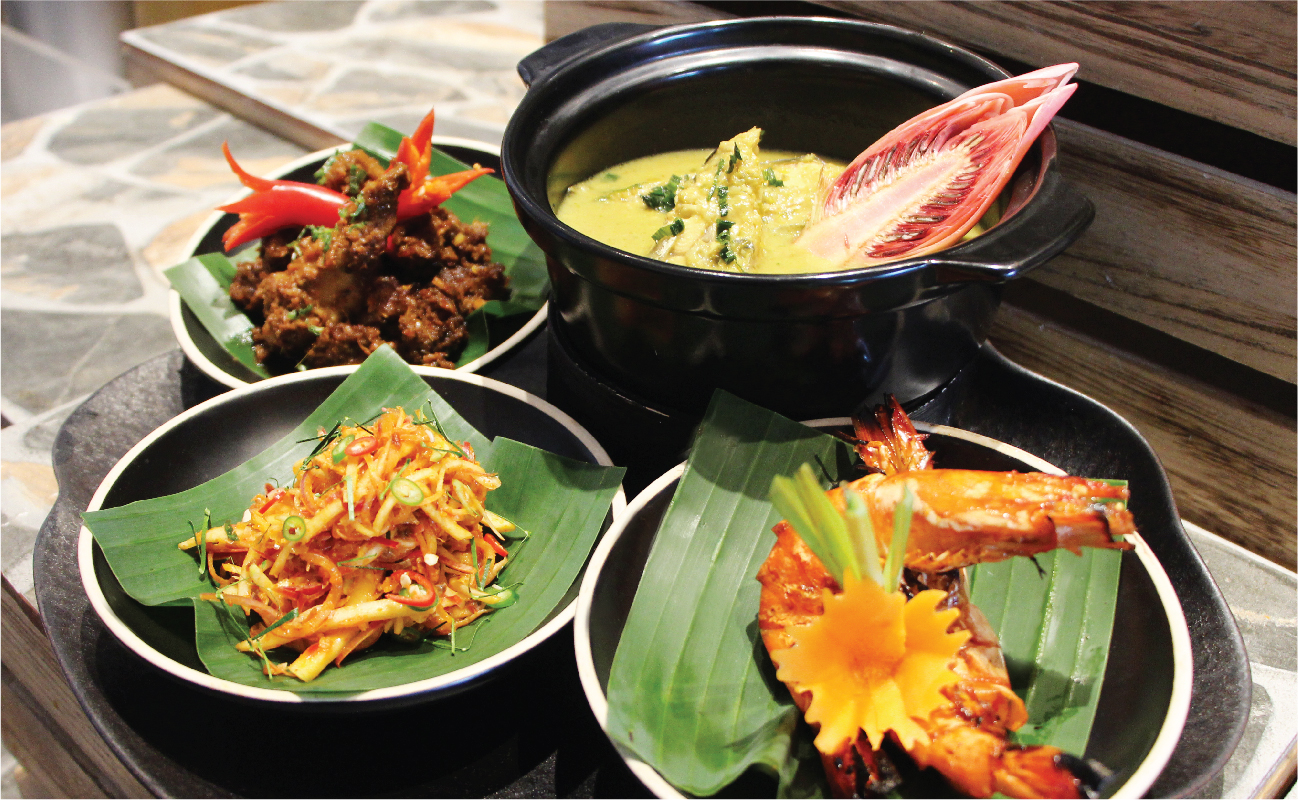 Treat your taste-buds to a variety of local Malay dishes!
Starting Wednesday, 25th September 2019, Es.sense Kitchen will be bringing you a special Malay Lunch & Dinner Set at only RM35nett.
The set includes:
'Sup Cendawan' (Vegetable broth with assorted mushrooms)
'Kerabu Pucuk Paku' (Jungle fern salad with spicy grated coconut)
'Ayam Kampung Masak Rendang Minang' (Braised village chicken with grated coconut shells, lemon grass, lime leaf and spices)
'Ikan Patin Masak Tempoyak' (Cat fish cooked with sour durian paste and chili) &
'Udang Bakar Madu'(Grilled prawns with herb and honey)
It also comes with rice and a drink.
Available everyday.
For more information, call +606 285 9000 or email essense@holidayinnmelaka.com.