Chap Goh Mei Family & Couple Package
Chap Goh Meh - the Hokkien term for the 15th night of the new year also signifies the end of the Chinese New Year celebrations where families gather over a grand meal.
It is also regarded as the Chinese Valentine's Day.
On the night of Chap Goh Meh which falls on the 26th of February this year, unmarried girls will throw tangerines in the sea or river in the belief that they will be able to marry good husbands.
This year, Holiday Inn Melaka would like to invite you for a grand feast with your loved ones. We have come up with two different packages: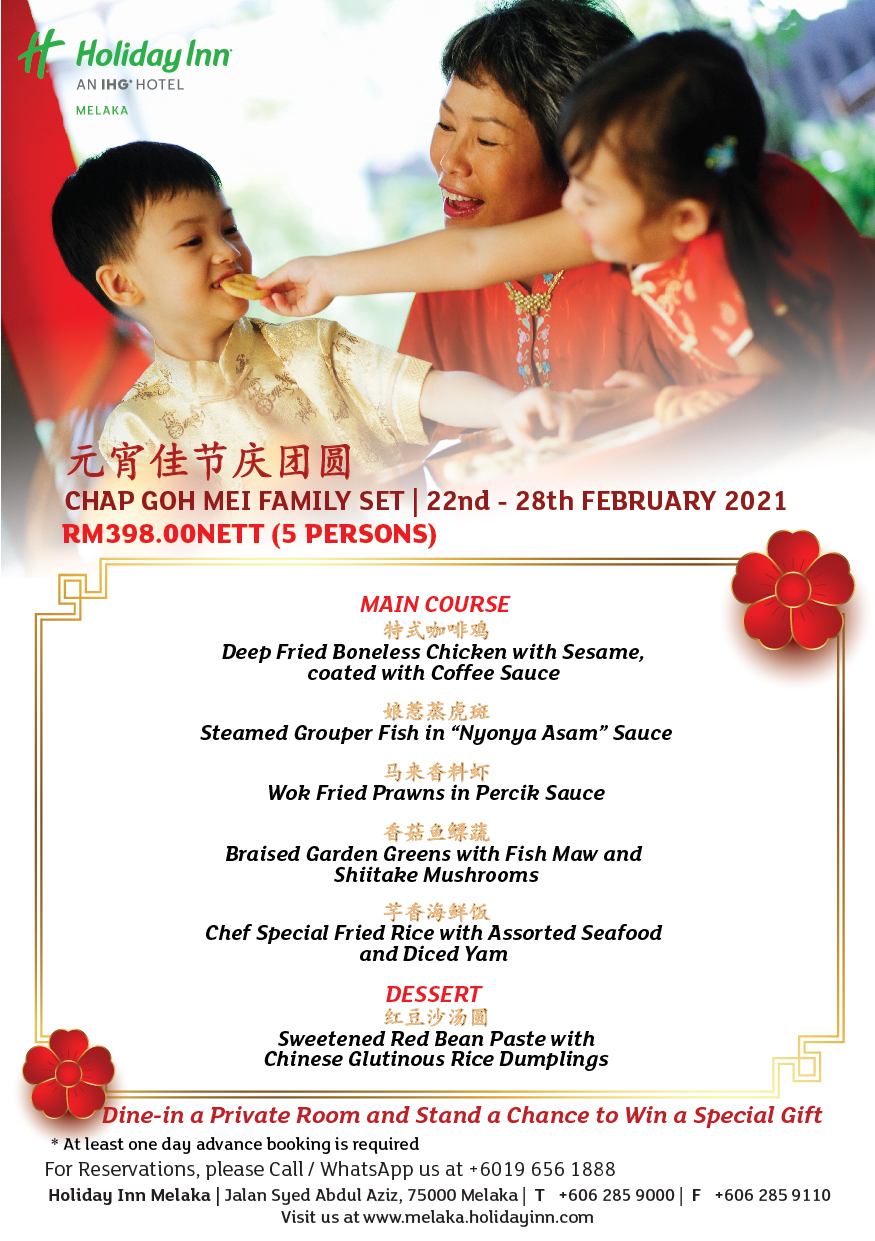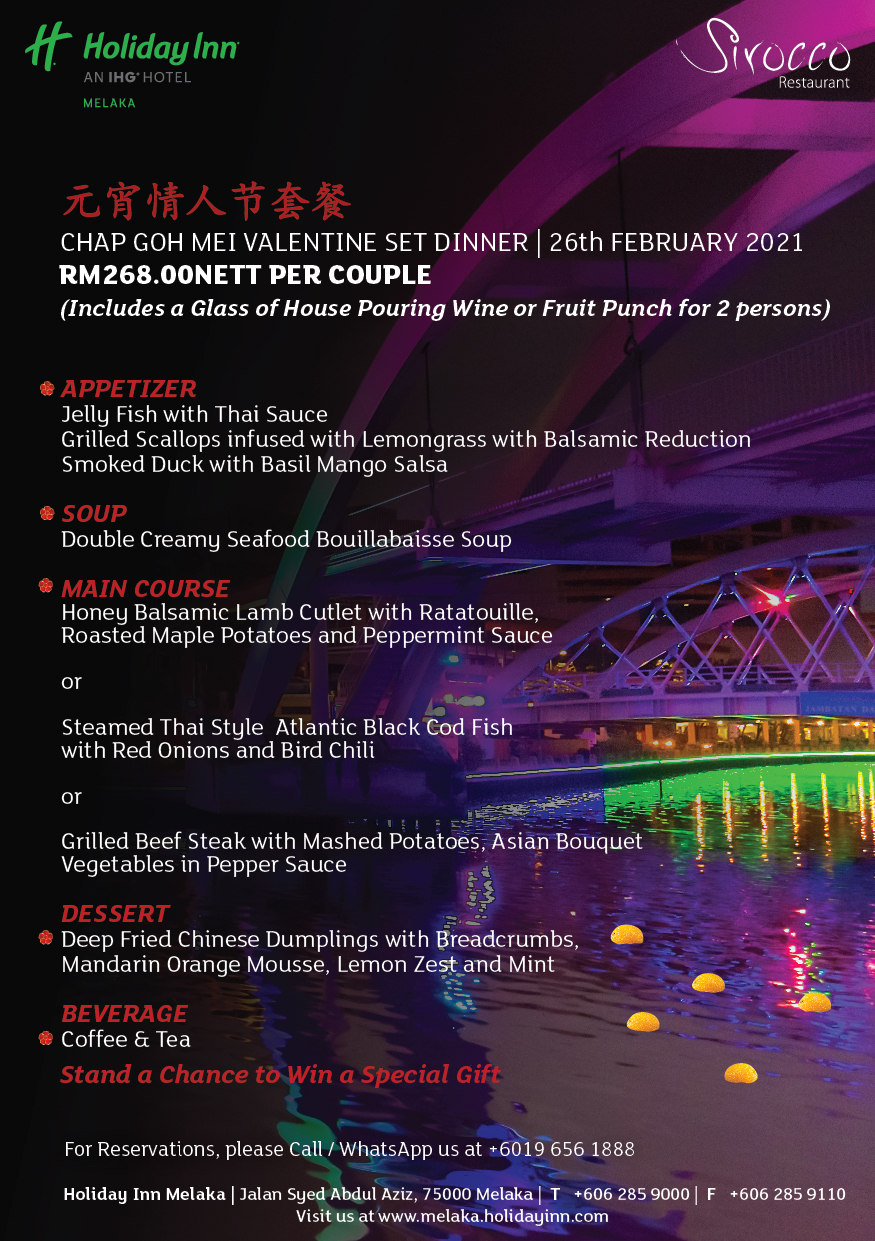 For reservations, Call or WhatsApp us at 019-656 1888!