5 Must-Try Dishes in Melaka

Every Malaysian are proud and passionate about our food. The best thing is that, it's available at every corner and 24/7. So you'll never go hungry! Being a local Melakan, we feel the same way. So here are 5 must-haves when you are in town.
Assam Pedas
Assam Pedas, or literally "sour spicy," is one of the most popular dish here. It can either be cooked with fish, chicken, beef or any meat of your choice.
Everyone - the Malay, Chinese and Peranakan has their own interpretation or version for this favorite sour, fiery hot and satisfying dish.

Best part is, it's served at our restaurant, Es.sense Kitchen or else, it's available just across the hotel, you'll find at least 5 restaurants which are specialised in this dish.
Assam Laksa
This is also another famous and addictive spicy and sour fish noodle that's popular in Melaka. Sour with a hint of sweetness and spicy, filled with fish meat, shredded onions, pineapples and cucumbers, mint leaves and the prawn paste makes it a bowl of must try!
Best place to eat this dish, we recommend Jonker Street! Don't feel like walking, just hop onto our complimentary shuttle services. Arrangements can be made at the concierge counter.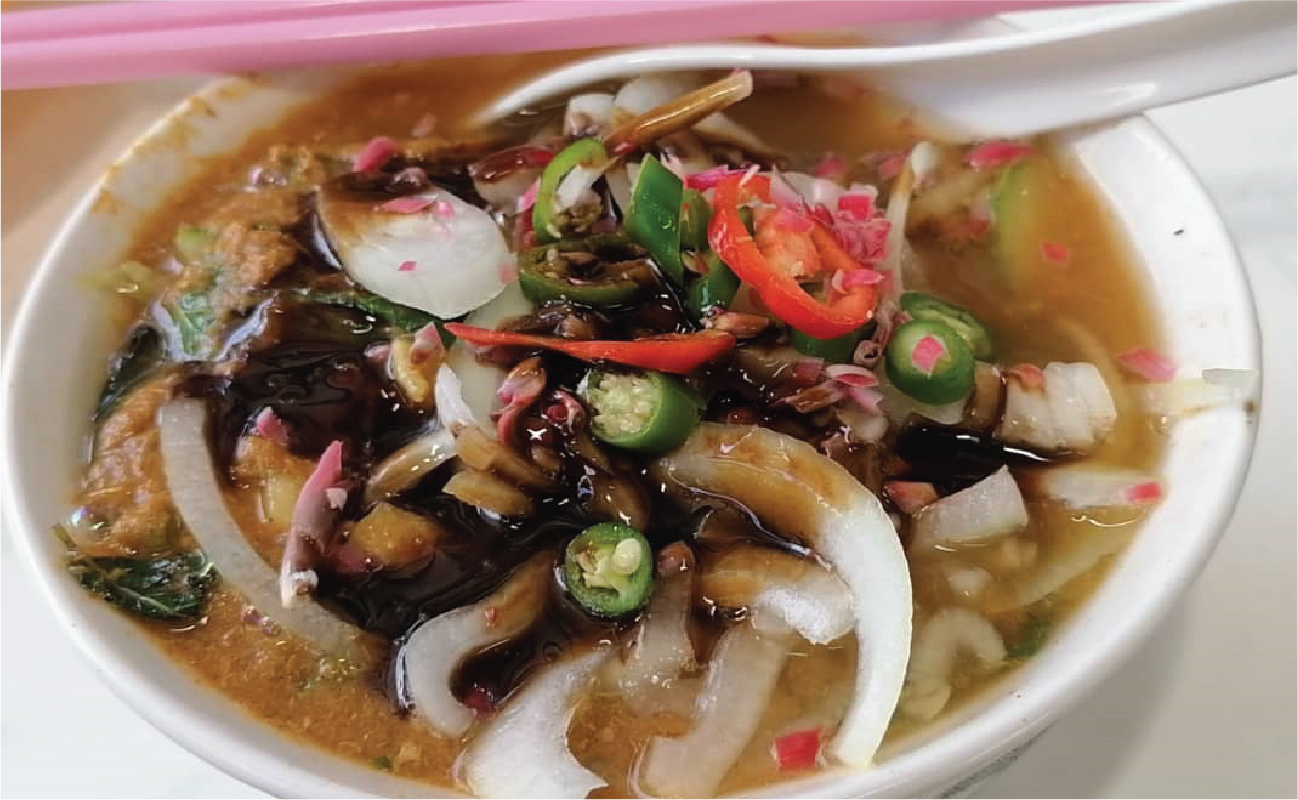 Chicken Rice Ball
We bet you've heard of the famous, Melaka's signature Chicken Rice Ball! It's just like any other Chicken Rice served anywhere but what makes it's special is that the rice are fragrant and made into cute little balls size of a golf ball. Isn't it unique?
Best place to have them? I's none other than Jonker Street of course! (Although it's available at many other places in the city)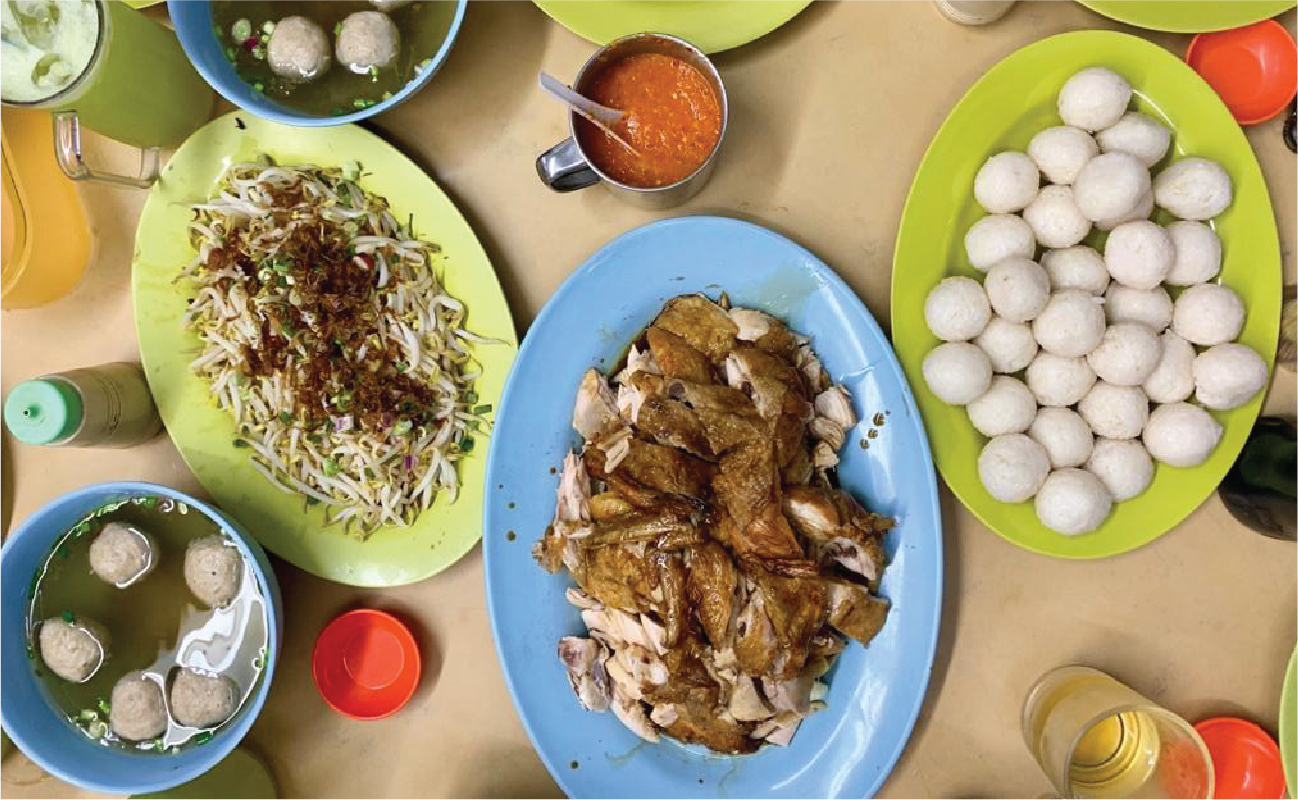 Ayam Buah Keluak
The buah keluak (also known as pangium edule) is a distinctive ingredient that's used in Malaccan Peranakan cooking, with the most notable usage being in the ayam buah keluak dish. These nuts contain hydrogen cyanide, which can be lethal if ingested in large amounts.

How do you eat the nuts? Insert the handle of a teaspoon into the nut and scoop out the earthy, tar-like flesh and mash it onto your rice.
This dish is available at Es.sense Kitchen on Level 2 or else it can be found at almost any Nyonya Restaurants in Melaka.
You'd be nuts not to try it.
Cendol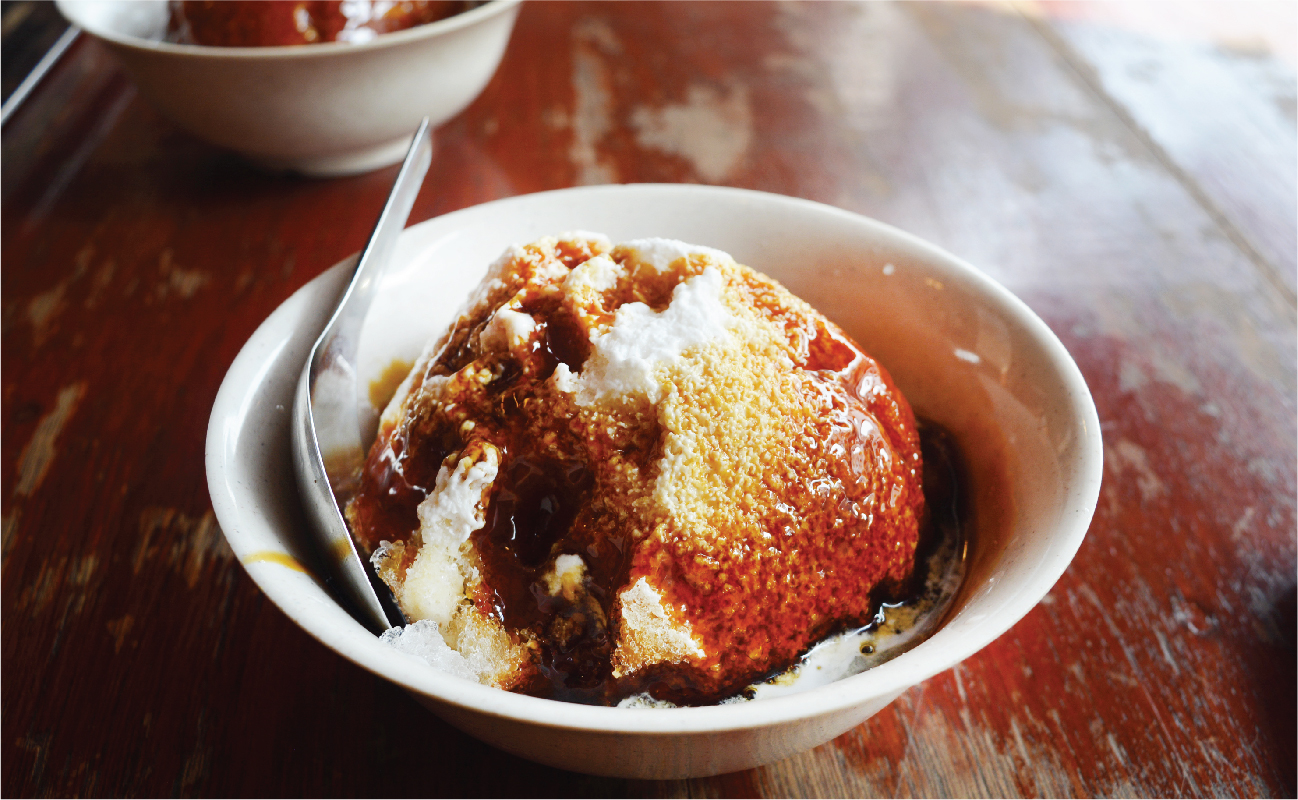 Are you craving for a rich, sweet, unique dessert? The try the Cendol - it's simply shaved ice served with red beans, green jelly, red beans topped with fresh coconut milk and Gula Melaka.
What makes the Cendol in Melaka different than the rest of Malaysia? It's the fragrance of the Gula Melaka.
So go forth and explore!